Performance & Racing Engines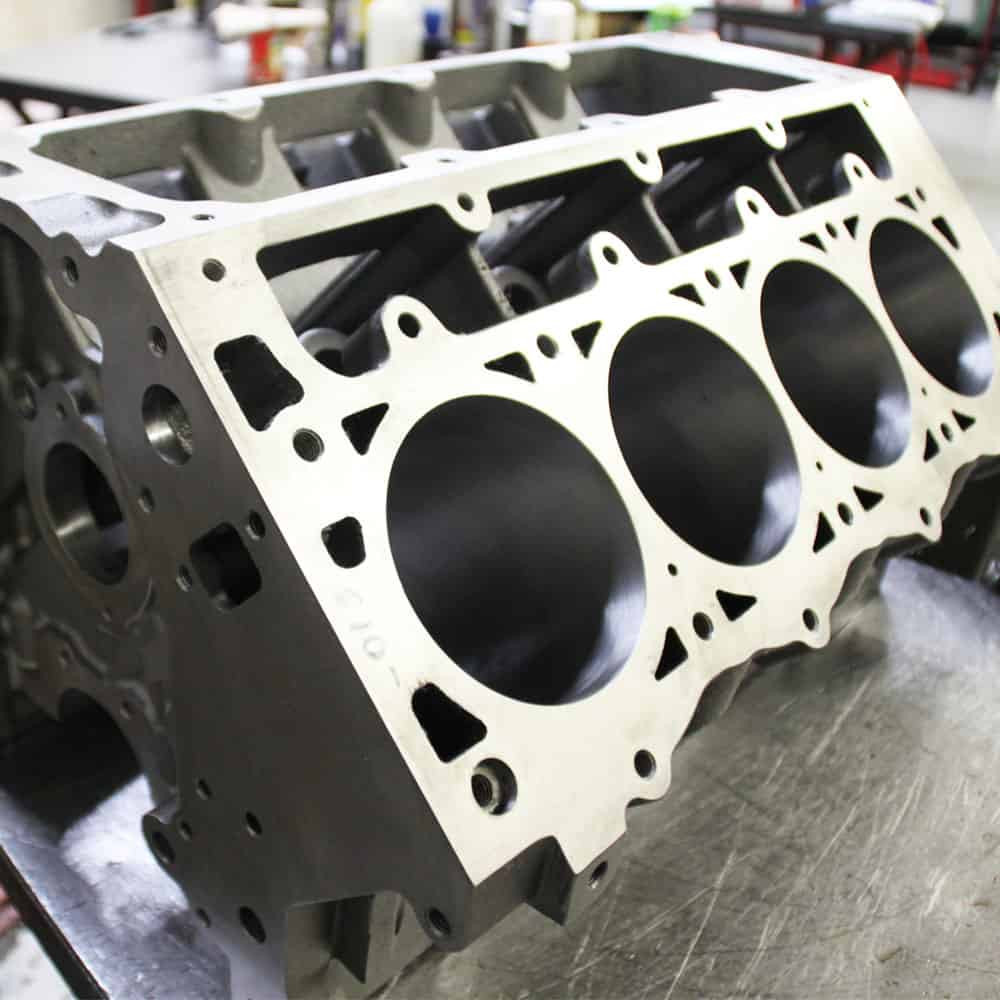 Get A Free Estimate On Our Performance & Racing Engine Builds & Rebuilds
Our Performance & Racing Engine Services
Our goal is to help you build one of the best cars possible no matter if its for the street or race track…Precision Machine of Jacksonville has your back.
Give us a call today at (904) 731-0033 and find out how we can get your ride running right for your needs or help build it into your dream car.
Everything from turbocharging your ride or just bolting on a cold air intake, Precision Machine wants to help!  We do 100% of our work in house: Anything and everything relating to performance and racing engines. 
Here at Precision Machine Service of Jacksonville we're experts at racing engines, street performance engines and custom builds. Our custom engines have a reputation for providing maximum horsepower and amazing longevity. We design all our engines specifically for the needs of our clients.
You'll find Precision Machine Service engines in drag racing, truck pulling, circle track, mud racing and high performance street machines. Precision Machine Service builds competitive LS series engines, turbocharged EFI engines, pro mod style engines, NHRA pro stock engines, street performance engines…and more!
No matter the make, year, or model of your car, we've seen 'em all and rebuilt 'em all! Precision Machine Service has you covered for all your performance and racing engine needs. We've been servicing North-East Florida with a wide variety of different case by case racing performance engine services since 1972. 
Performance & Racing Engine Services
Our full service shop can take your street, strip, road course, or oval track vehicle to the highest peak of performance possible. We routinely service and repair custom and collectible vehicles.  We have a long history of success in all disciplines of the custom vehicle world and treat your collectible or vintage car as though it was our own.
Get It Done Right The First Time!
We use only the highest quality components for our engine builds. Are you a weekend warrior? Do you believe the thrill of a lifetime would be driving your own race car? Let us help you realize that dream. Let Precision Machine Service help build your road course car!
All Makes and Models
Specifications for our custom engines are carefully selected for the type of performance expected by our clients. We have been assembling custom engine packages since 1973 and will build you the highest quality motor for the best available price. Our engines provide the type of performance expected and the longest life and durability possible.  Get it done right the first time!
The Power Exchange division of Precision Machine Service, Inc. offers a number of engine solutions for all North East Florida. With a full team of highly skilled, knowledgeable, seasoned mechanics, we specialize in repair, replacement, restoration and modification of engines on all types of cars and light trucks.
A quality engine repair will save you thousands of dollars in vehicle replacement costs as well as restoring the value of a vehicle with an engine problem. And the warranty we give on our engine work shows the dedication and commitment we put into each project we undertake! 
If you're in Jacksonville, Florida or any of the surrounding areas and are on the lookout for top-notch Engine Block Machining, Cylinder Head Rebuilding, Flywheel Refacing, Crankshaft Grinding, or other related services for your car or truck – you couldn't have come to a better place than Precision Machine Service!
Always remember, at Precision Machine Service we fix it right and we guarantee it too! Trust us for…
At Precision Machine Service, customer satisfaction always comes first. That's why we back all our engines with up-to a trusted 4 year parts and labor warranty.
Fully Covered Against All Major Defects
PROFESSIONAL LICENSE
NUMBER: MV#09231

Precision Machine Service, Inc.
6130 Bowdendale Ave.
Jacksonville, FL 32216
P: (904) 731-0033
E: info@power-engines.com