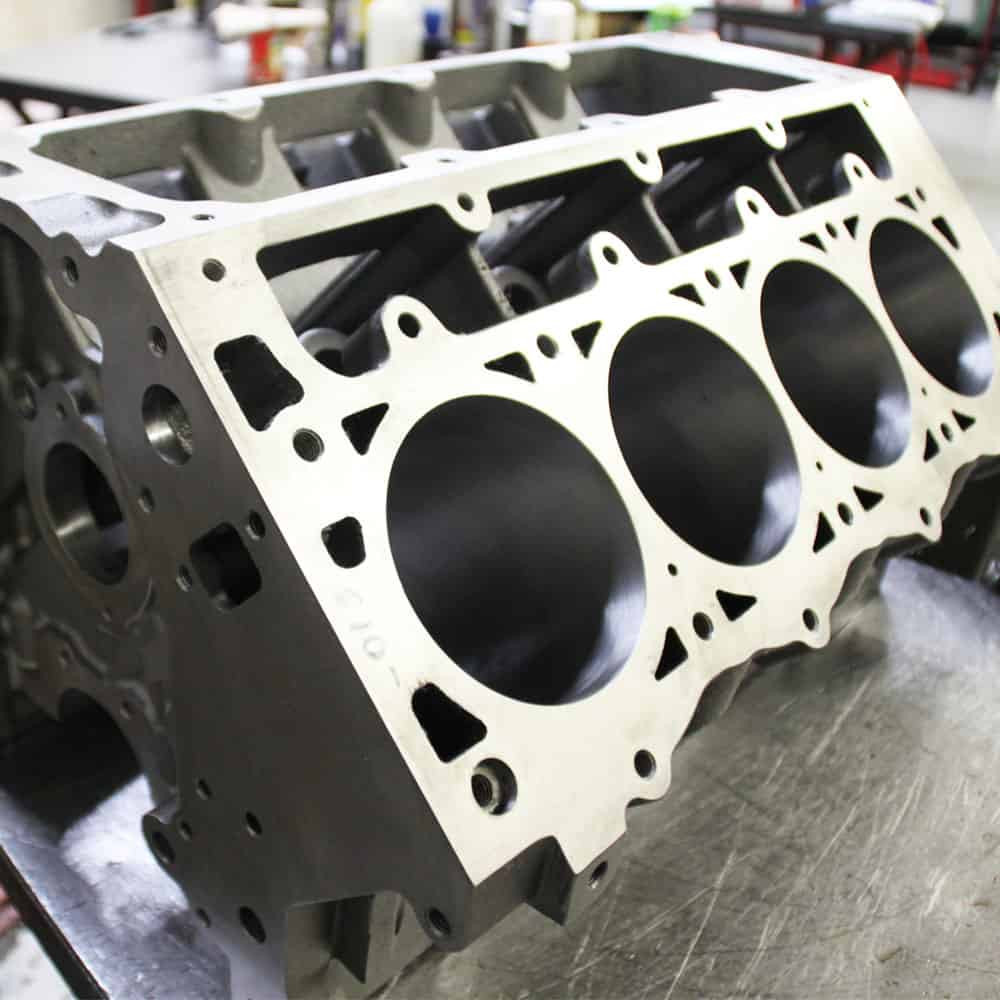 The friendly staff at
Precision Machine Service
would love the opportunity to help you with your Jacksonville engine repair
needs
.
 We've been servicing North-East Florida with a wide variety of different case by case engine services since 1973.
Our team has been doing this for so long, engine repairs in Jacksonville are second nature to us. No matter the make, year, or model of your car, we've seen 'em all and rebuilt 'em all! Precision Machine Service has you covered for all your automotive engine repair needs.
Engine Rebuilding & Repair Services
If your vehicle has been involved in an accident, or there's "strange" noises coming from under the hood, bring you car in to Precision Machine Service of Jacksonville. We offer comprehensive engine repair and maintenance services, from engine system analysis to engine rebuilding.
Reliable Auto Engine Repair In Jacksonville
Our commitment to excellence in engine repairs has set us apart as a trusted name in the community. We pride ourselves on our high standard of work and the honest assessment we provide on every job we undertake. 
All Makes and Models
No matter the make, model, or year, our highly experienced and skilled mechanics are qualified to work on all vehicles. So whatever your engine repair and maintenance needs are, trust Precision Machine Service for prompt, honest and affordable service.
The Power Exchange division of Precision Machine Service, Inc. offers a number of engine solutions for all North East Florida. With a full team of highly skilled, knowledgeable, seasoned mechanics, we specialize in repair, replacement, restoration and modification of engines on all types of cars and light trucks.
A quality engine repair will save you thousands of dollars in vehicle replacement costs as well as restoring the value of a vehicle with an engine problem. And the warranty we give on our engine work shows the dedication and commitment we put into each project we undertake! 
If you're in Jacksonville, Florida or any of the surrounding areas and are on the lookout for top-notch Engine Block Machining, Cylinder Head Rebuilding, Flywheel Refacing, Crankshaft Grinding, or other related services for your car – you couldn't have come to a better place than Precision Machine Service!
Always remember, at Precision Machine Service we fix it right and we guarantee it too! Trust us for…
At Precision Machine Service, customer satisfaction always comes first. That's why we back all our engines with up-to a trusted 4 year parts and labor warranty.
Fully Covered Against All Major Defects
PROFESSIONAL LICENSE
NUMBER: MV#09231

Precision Machine Service, Inc.
6130 Bowdendale Ave.
Jacksonville, FL 32216
P: (904) 731-0033
E: info@power-engines.com